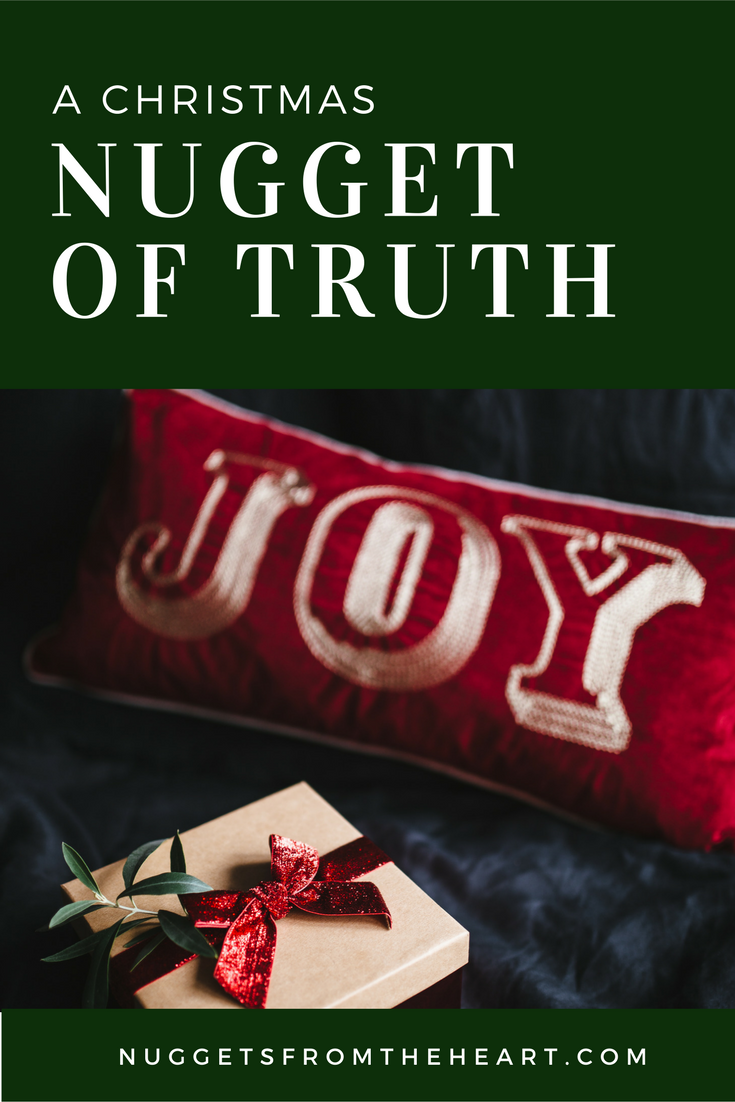 There are not many things that are more precious than seeing Christmas through the eyes of a child. And every now and then if you really listen to their words with your heart, you just may stumble on a priceless nugget of gold!
A few days ago my four-year old grandson, Ian, wanted to help me wrap a few gifts. I saw it as an opportunity to have some fun one on one time with him and to share some gramma wisdom about the real meaning of Christmas as we wrapped gifts together. But instead I was the one who was blessed with the innocent wisdom of a child.
Being true to his independent nature, Ian wanted to wrap one of the gifts for his Uncle JJ all on his own without any help from me. It was a package of socks and I was about to put them in a small box before he wrapped the gift. He quickly told me he did not need the box but wanted to wrap it "just like it is." I stood back and watched him carefully cut a too big piece of Christmas paper and then proceed to use enough tape to wrap a baby elephant! When the gift wrapping finally met his approval he showed it to me and I told him what a great job he had done. I was not prepared for what he said next. He closely studied his finished work as he held his lovingly wrapped gift. Then he looked up at me and said, "Gramma I know the present is not wrapped all perfect. But that's ok. My Uncle JJ will love it because it's what's inside that really matters. It is not that important what the outside looks like. Right Gramma?"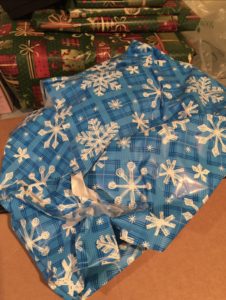 BOOM!!! The look on my face must have said it all as a sweet reminder of truth settled into my heart.
I leaned over and gave him a big hug and said he was right. He was SOOOOO right! He then dropped his treasure into the large packing box with the other gifts that would be shipped out of state later that day. He gave me another hug and ran upstairs to his next adventure.
I stood there for a few minutes looking at the "not perfect" wrapped gift and pondered my grandson's words.
"IT IS NOT IMPORTANT WHAT THE OUTSIDE LOOKS LIKE…IT'S WHAT'S INSIDE THAT MATTERS!"
Oh my oh my! How many times have I had a conversation with someone who did not feel they were good enough, neat enough or had it together enough to matter to God? How many times have I tried to explain to someone that God loves each of us just as we are? We do not have to go to painful lengths to "package" ourselves to meet God's approval! I do not know who you are, but someone reading this needs to hear this TRUTH.
GOD LOVES YOU! It does not matter how you are packaged…HE LOVES YOU! He loves you because he knows what is inside of you and that is what he is after. God loves and wants your heart! He wants you to let your heart be his home because it is…YOUR gift to HIM!
So this Christmas I challenge you to ponder the innocent and honest truth from the lips of a child. Stop second guessing yourself. The truth of the matter is that NONE of us are packaged perfectly. That is the awesome beauty of a perfect God! He looks way beyond our imperfections. Dare to open your heart to Him and watch how His perfect love can transform you in ways you can only imagine. God loves you…. Merry Christmas!

Photo Credits:
Joy photo: Unsplash.com
Blue wrapped gift: Rosie Williams