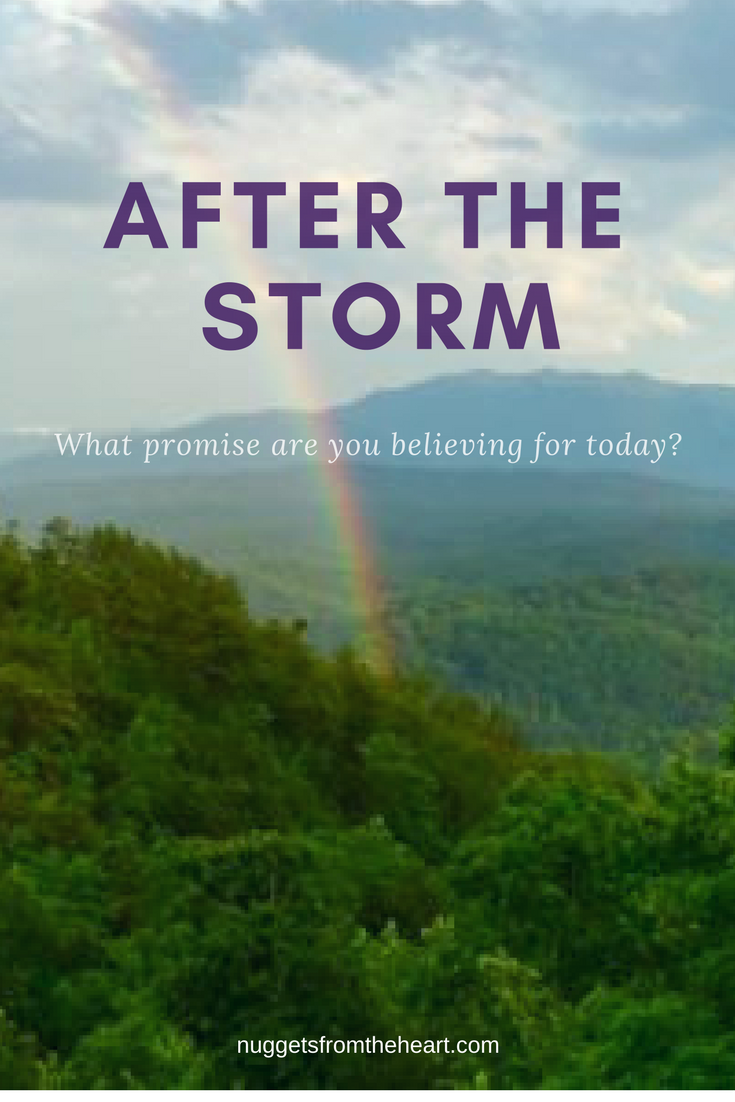 Storms are inevitable. Sometimes you can see them building in the distance. Sometimes they hit with very little notice. The good news is that a storm does not last forever.
Eventually,
the wind quits roaring…
the flashes of lightning cease…
the thunder becomes quiet…
the torrents of rain become a gentle shower.
Storms are not limited to weather patterns. Storms make their appearance in our lives. Jesus said that in this world we would have troubles. (see John 16:33) Notice he did not say we "might" have trouble. He said we WOULD! But if you look closely you will find that there is good news  in that same verse. Jesus said he forewarned of these troubles so we could have PEACE! No not our own peace— but rather peace in him.
Peace…in the midst of a storm. Who would not want that promise!!
You need to understand that for every problem we face, God has given us a promise to pull us through that problem. He has given us his peace. But fear and doubt are quick to sabotage that promise if we allow it. It is in the storm that fear and doubt come knocking loudly at the door of our heart. All too often we answer that knock. That is when the real problem unfolds. That is when we lose sight of the promise.
In the storm, we must choose where our eyes will focus…on the PROMISE or the PROBLEM.
What PROMISE are you believing for today? God has not forgotten!! He is a COVENANT GOD. Just when you think he has forgotten, look up! He will send you a reminder that He remembers the promise.
 "I have set my rainbow in the clouds, and it will be the sign of the covenant between me and the earth." ~Genesis 9:13~
So do not fear those storms. The bigger the storm, the brighter the rainbow! That rainbow is a promise of sunnier days to come. God is faithful.
Remember…He will either paint a rainbow across the sky for you or he will paint that rainbow in your heart! Be encouraged today.

Photo of Smoky Mountain Rainbow by Rosie Williams