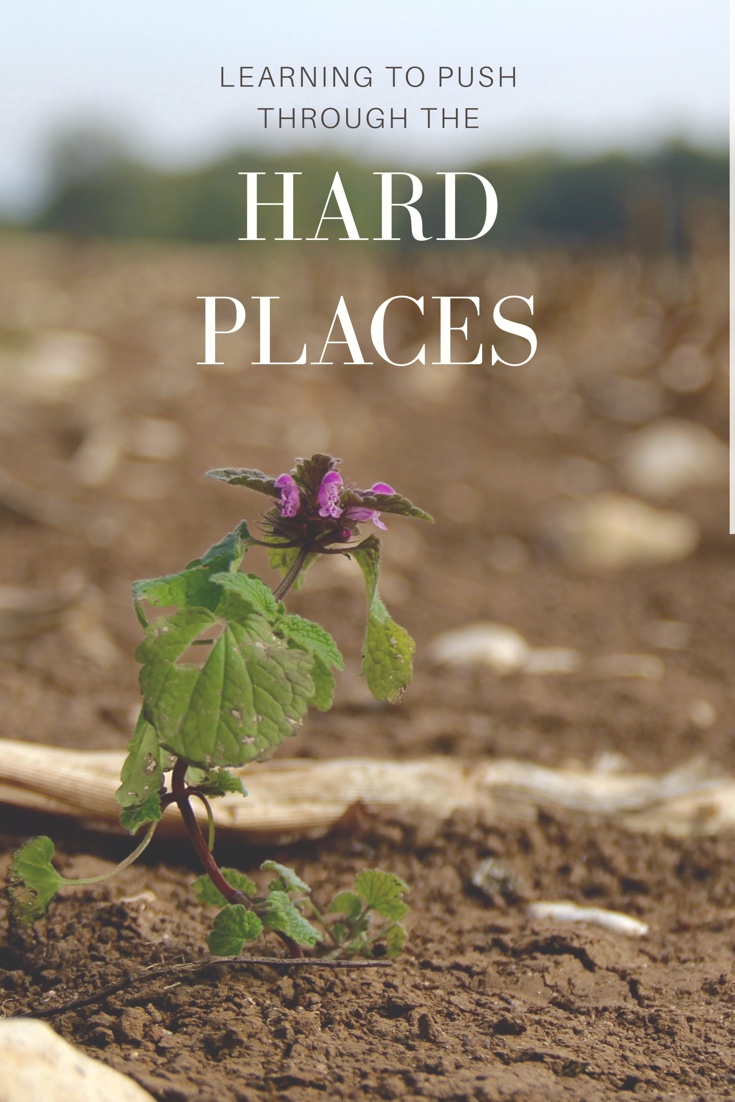 Are you in a hard place today?
Hard pressed…perplexed…struck down. I understand. I've been there too. More than once!
Please do not despair. There is a way out. No matter how small the crack may seem, God can use it to make a way out of that hard place. He is able to use the tiniest crack to push you through. If he can help a small petunia plant, imagine what he can do for you!
To read the rest of this story click HERE.
My sweet little Nugget, "Pushing through the Hard Places," was featured in Blogs by Christian Women. I hope you will be blessed and encouraged.
"But we have this treasure in jars of clay to show that this all-surpassing power is from God and not from us. We are hard pressed on every side, but not crushed; perplexed, but not in despair; persecuted but not abandoned; struck down but not destroyed." ~2 Cor 4:7-9 NIV

PS: Please share your thoughts. I love to hear from my readers. Also please leave a comment below if I can pray for you today. It would be my privilege.