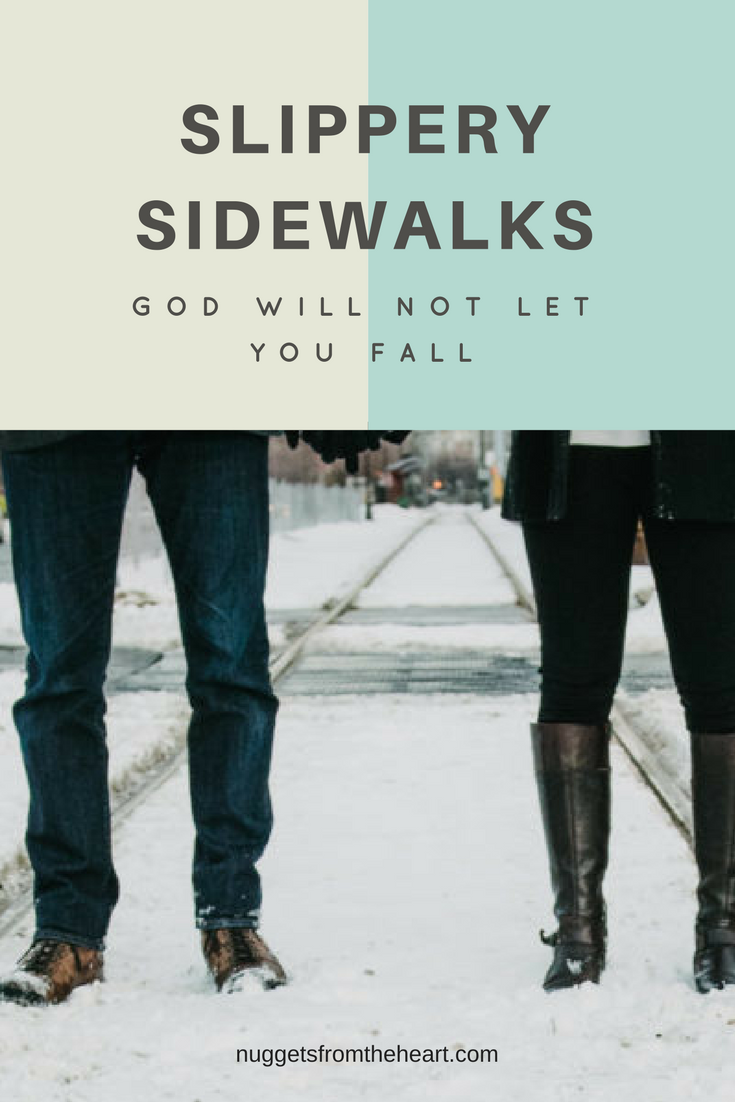 As I welcome a new day, I stand at one of the large windows in our family room peering out at the winter wonderland in our back yard below. It has been snowing all night. Our home is built on a slightly elevated piece of property so I love the view from this particular room because it gives me a "bird's eye" perspective of things I might not normally see from other rooms in our home. I take a sip from my morning mug of steaming hot black tea. The hint of vanilla in this brew delights my senses on this frigid morning. There is a little feathered friend perched on a limb of our naked Maple tree just outside my window. He has grandly fluffed his feathers to guard him from the wind which give him the appearance of a feathered ball with a beak. Out of the corner of my eye I catch a flash of bright pink to my left. It is the little neighbor girl who lives next door. Bundled up in her fuchsia winter coat, she is outside playing with her two older brothers in the snow. From my higher elevation I can easily see that they are involved in a vigorous game of tag.
The children are celebrating another "snow day" even though there is not more than an inch of snow on our grounds this morning. Every now and then real winter weather makes a surprise appearance in Middle Tennessee much to the delight of these southern planted youngsters. For a couple of days last month the skies opened and our normally green terrain became covered in 8 inches of snow, breaking a forty-year snowfall record! That may not seem like a big deal to seasoned Northerners but for this neck of the woods it is reason to close schools, some businesses and cancel church services for a couple of days. The snow is not always the main culprit but rather the ice that seems to accompany it. Our region here is blessed with some lovely hills but those slopes can become treacherous to navigate with the limited availability of snowplows, salt, and other road clearing equipment. Even though I was born in the South, I spent most of my adult years in the Midwest before finally returning to mostly warmer temperatures two and a half years ago. Those years spent in colder climates instilled in me a healthy respect for inclement weather.
I continue to watch the children running and shouting with delight as the rare white powdery precipitation keeps falling from the sky. Suddenly the little girl takes a fall on the slippery sidewalk. One of the older boys quickly runs to her aid and helps her back to her feet. Laughing all the harder she continues in the pursuit of her siblings. As I watch the children I cannot help but smile as a distant memory of another slippery sidewalk moment suddenly but vividly comes to my mind. I'd like to share it with you now.
It was early March of 1978. My husband and I had moved to a city in Central Illinois just a couple of months earlier. In Illinois, winter weather can keep its grip well into April at times. I was in the early stages of my first pregnancy and was working the night shift as a nurse. A dear friend and I would often carpool to work. We were both on the same shift and worked on the same floor so the company to and from the hospital made for pleasant travel conversations. My friend drove on this particular night because we had just had another round of heavy snow that day, making travel a bit unpredictable. We arrived at the hospital early and searched for a parking spot as close to the door as possible. It seemed many others had the same idea because the lot was filling up quickly. We eventually found a space not too far from the sidewalk that would lead us to the door that gave us entrance into the building.
As we stepped out of her car I was horrified to find that the parking lot had a thin but very slick sheet of ice covering it. I was sure I would find myself on my backside (or even worse, on my belly) trying to maneuver my way across the lot. I was not afraid for myself as much as for the wee life I was carrying inside of me if I happened to sustain a fall on the frozen unforgiving pavement. As I stood by the car contemplating the situation, I heard my friend say, "Don't try to walk this alone. I am coming around and we will do it together. Wait for me." Gratefully I agreed.
She came around to my side of the car and we locked arms. We then begin to take little steps across the icy lot and finally to the sidewalk. More horrors! The sidewalk had a slight incline and it too was covered with large patches of ice. I froze in my tracks. Sensing my fearful hesitancy, my friend tightened her grip on my arm and with confidence and reassurance said, "It's ok Rosie. I've got you. I'm used to this stuff! We will do this together. I am not going to let us fall. Just hold on and we can take tiny steps." Finally, after what seemed like an eternity we were at the door and I whispered a prayer of thanks to be off the slippery sidewalk. Even more so I was thankful for the arm and guidance of my friend to walk beside me when I needed someone to lean on. Snow and ice were certainly foreign to my nature as a Southern born girl. Thankfully my friend who was a Midwest girl from birth, was no stranger to this kind of weather!
It has been almost 38 years since this incident. Yet in my mind I clearly see that ice covered parking lot and remember the fearful trepidation in my heart. Along with that my heart warms at the thought of my confident friend who reassured me and helped me maneuver the slippery path before us on that night.
I wish I could say that in recent years we have kept in close contact. Sometimes for various reasons, we find that life can cause even close friends to take different paths and lose touch with one another. But there is something that is truly beautiful about friendships. True friendships can withstand the test of time regardless of the changes that life brings over the years. A friend who has been knitted into the fibers of your being will reside in a part of your heart that only they can occupy. Even though two people may lose contact with one another, they never really lose the memories of time spent together.
People will come and people will go in your life. I truly believe that regardless of the length of their stay, there is a purpose for the crossing of your paths. God knows when you will need just the right person to help you navigate those slippery sidewalks of life. In my experience, I have learned that a certain person at a specific time is God's way of saying, "Child, I've got you. We will do this together. I am not going to let you fall. Just hold on to me!"
I do not know why this particular friend of long ago came to mind on this particular morning. But remembering that moment on that frigid parking lot warmed my heart as I thought of her. I smiled at the vision of us shuffling along the ice giggling at our predicament. Then I whispered a little prayer for her. I prayed that she is well and her life is blessed. I prayed that her days are full of good things and that joy is her faithful companion. I prayed she knows just how special she was to me and that I will always be thankful for our season together. Most of all I prayed that over the years, God has graciously put special friends in her path—friends that have been there along the way to help her each time she too may have faced those "slippery sidewalks" that life is sure to bring.
Friends are a gift. Their presence in your life may dim but what they leave in their absence remains a treasure. The footprints these beautiful individuals leave on your heart may fade over time just as the imprints on a sandy shore are washed away by the ocean's waves; but even so the impact of their footprints in your life will remain.
So do not be surprised that when you least expect it…someday for some reason…a certain face comes to your mind. Suddenly a vivid memory of a distant but special moment in time surfaces. Your heart warms and you realize that the smile in your soul is even bigger than the smile on your face. That is when you find yourself whispering a prayer of gratitude for this long ago friendship and a blessing on the one who was there for you in that season.
Though one may be overpowered, two can defend themselves. A cord of three strands is not quickly broken.~ Ecclesiastes 4:12~
PS: Do you have a friend that you have lost touch with over the years? Maybe today is the day to reconnect somehow. Maybe a surprise phone call, a text message or even a little note in the mail. Would you leave a comment simply saying, "I plan to reconnect with someone today." I know someone will be blessed!

Photo Credit: Unsplash.com