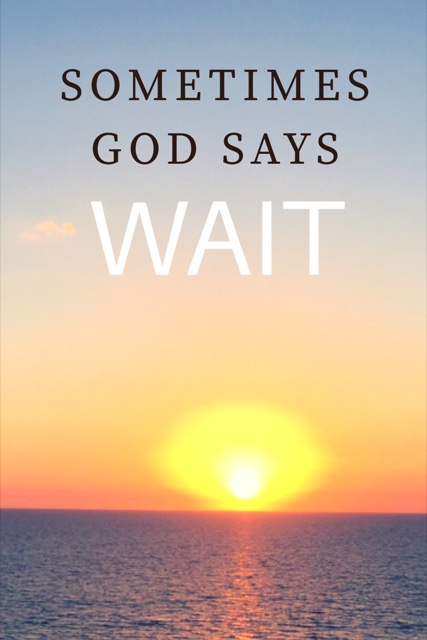 Sometimes God says yes. Sometimes he says no. And then sometimes he says WAIT.
Sometimes waiting is harder than just a flat out 'no' as an answer. But I have learned that there is always purpose in the waiting.
Waiting teaches us to persevere.
Waiting strengthens our faith.
Waiting allows God to work things out for us in a way we could never accomplish on our own.
Waiting makes our dream more precious as we watch it unfold one beautiful page at a time in the story of our lives.
Today I present to you one of my dreams.
It's been growing slowly but steadily for quite some time. My wonderful family and some precious close friends have been traveling this journey with me for well over two years. I am so thankful for each of them. I could never have come this far without so much encouragement, support and countless prayers.
Looking back on this journey, I see God's fingerprints deeply embedded in the process. He has led me step by step and opened doors that I could have never even found on my own. He planted the dream in my heart and he has faithfully kept it alive even when I thought it would not happen. Again he has proven his faithfulness to me.
I present to you the manuscript to my first book…or what I've come to refer to as "my heart on paper."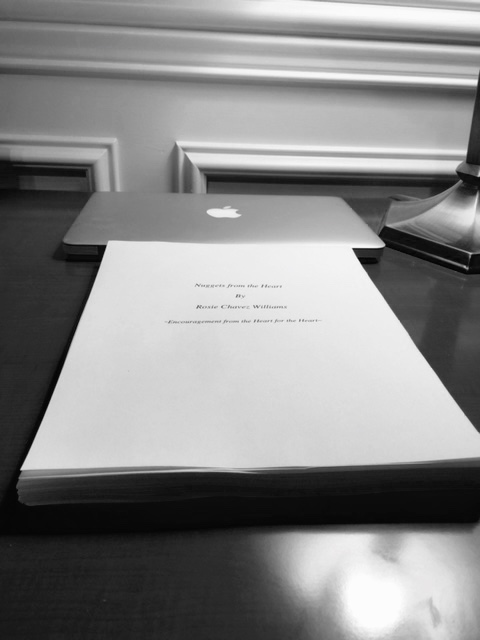 I have sent it off to my publisher, bound and wrapped in prayers that God will use this book however he would choose for his glory.
If you're reading this right now and you have a dream that seems too big or too impossible for you, then it is a dream worth pursuing! Never never never give up on a dream. All things are possible with God! All things!
The book "Nuggets from the Heart" will be coming this Fall!
Keep watching for updates as the journey continues!
Then the Lord answered me and said: "Write the vision and make it plain on tablets, that he may run who reads it. For the vision is yet for an appointed time; but at the end it will speak, and it will not lie.Though it tarries, wait for it; because it will surely come, it will not tarry. Habakkuk 2:2-3 NKJV

PS: Are you waiting on a dream that God planted in your heart some time ago or even recently? I would love to pray for you to persevere as you wait for God to fulfill it. Leave a comment below. You can share as much as you wish or simply say "Pray for my dream." Remember, though it tarries, it will surely come!
Photo credit: Greg Williams