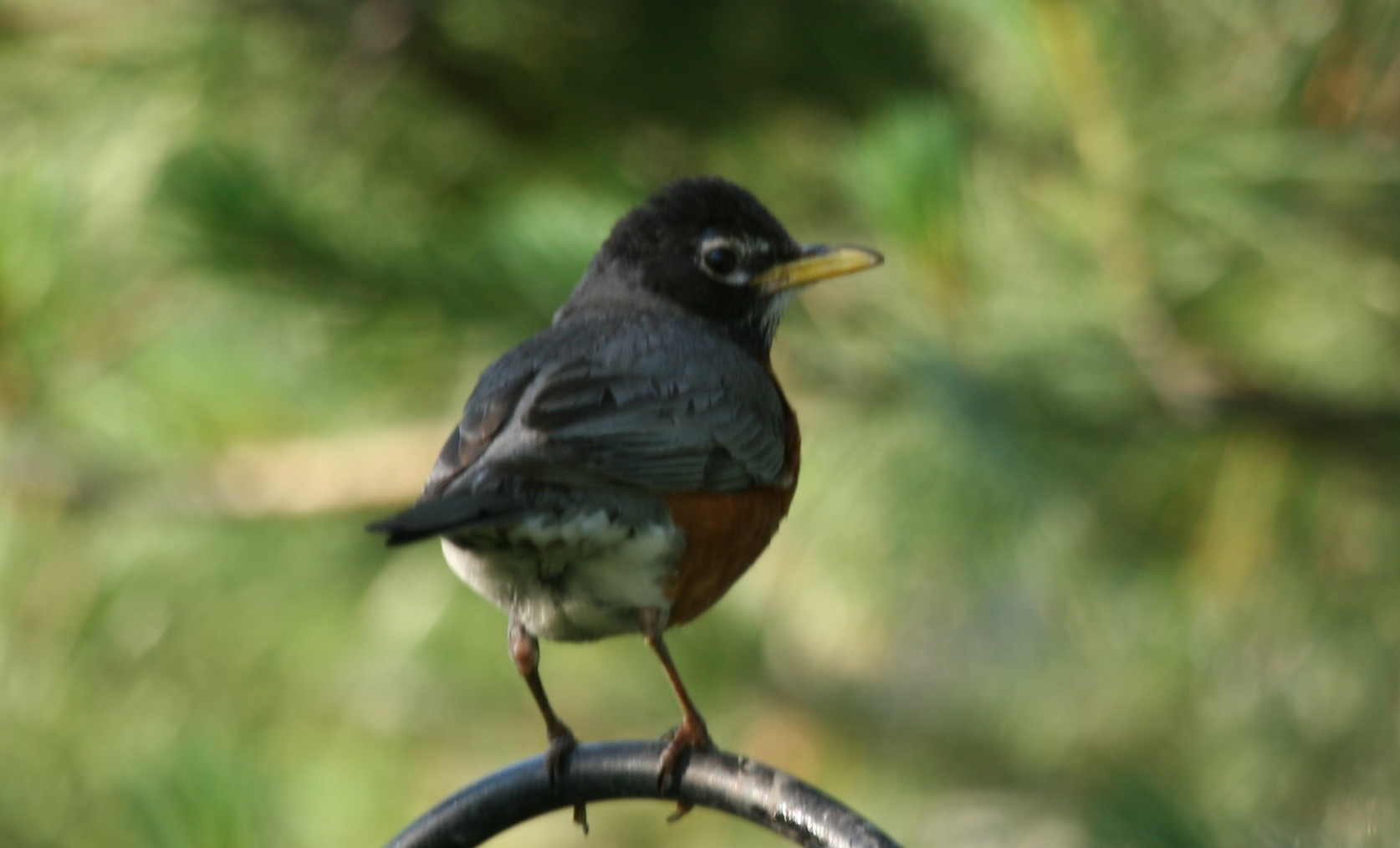 March is here again! Depending on where you live this may or may not be a big deal. For me it is a reason to rejoice. Remember I am a Texas gal who got transplanted to the Chicago suburbs almost ten years ago so when the calendar flips past February, foolish or not, I began to think SPRING! One of the first signs I look for each March is that first red-breasted robin. Believe it or not I actually saw a small flock of them in my own backyard very recently. In spite of the cold they made their appearance and looked as eager as I felt for winter's door to be closed.
Seven years ago this month I was still very much in the grieving process from having just lost my mother the month before. Sipping on a cup of tea, I stood staring out my kitchen window into the backyard missing her very much. Suddenly a lone robin swooped down landing on a leafless dormant tree branch. In spite of the damp cold and dreary day that sweet bird began to sing his song as though the sun was beaming down on him. As I marveled at this tiny creature I felt as though God was sending me a message of hope. I "heard" these words spoken so clearly to my heart and I want to share them with you now.
"Remember my promise. Even in your winter, there is always the hope of a spring. Just because you did not see the robin all winter does not mean he stopped singing. You do not see your mother now but she is still singing and her winter is gone forever. Rejoice and sing for your spring is coming; not only in the natural but in the spirit as well. Rejoice!"
I remember shedding quiet tears of joy in that moment. God had seen my sadness and in that brief moment through one little robin's song, he brought comfort to my broken heart. It was indeed what I often refer to as a "GOD WINK" moment. God saw me and winked letting me know He understood my need.
Friends, I don't know what your "WINTER" is but do not lose hope. God is faithful and He has a "wink" just for you. He will bring you through your coldest deadest season. He will bring you through the dark night of your soul. God is still in the resurrection business and he alone can bring life out of those dead things in your life. Your "SPRING" is coming. New life will return. The warmth of His glory will be made manifest in your life again. Be encouraged. I am!
Song of Solomon  2:10-13  NIV
10 My lover spoke and said to me, "Arise, my darling, my beautiful one, and come with me.
11 See! The winter is past; the rains are over and gone.
12 Flowers appear on the earth; the season of singing has come, the cooing of doves is heard in our land.
13 The fig tree forms its early fruit; the blossoming vines spread their fragrance.
Arise, come, my darling; my beautiful one, come with me." 

robin photo by Rosie Williams