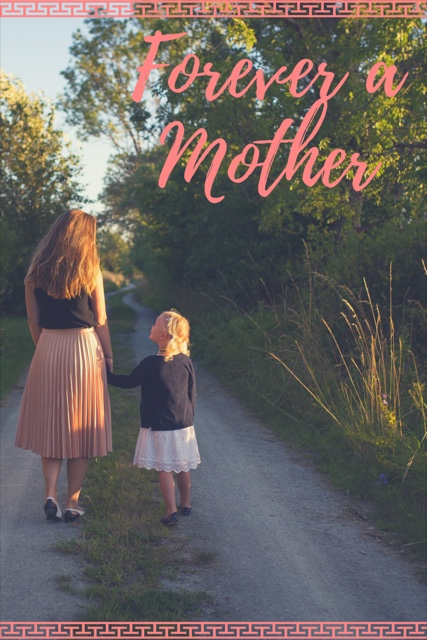 There is a particular story I have come across more than once that always touches my heart. I wish I could say for sure that the story is true but in my research I have read arguments on both sides, both confirming and denying the validity of the events. Regardless of whether the story is fact or fable it is a beautiful portrayal of the tenacious love of a mother.
The story gives an account of a devastating forest fire that occurred. After the fire was finally put out, a park ranger was walking through the forest to survey the damage from the inferno. His foot kicked what he thought to be a small rock. Upon contact with his foot, the "rock" was flipped over. To his utter amazement three baby birds came scurrying out from underneath. The startled ranger stooped down to see what it was that his foot had actually made contact with. To his amazement he discovered that the "rock" was actually the mother bird. Her charred body was petrified from the intense heat of the flames but her babies had lived. Was it possible that the bird's  mothering instinct to protect her babies was the reason that her nestlings lived even when it meant sacrificing her own life? I think most readers of this amazing story would like to believe that was the case.
There is nothing like the love of a mother for her offspring. It is a love that runs deep and seems to have no boundaries. It is a love that sacrifices and sees through eyes of what can be rather than what is. It is a love that puts her children first even when it means denying herself. It is a love that walks in wisdom to know when a firm "no" is needed and when it is ok to indulge her child a little. It is a love that understands how to "pick your battles" whether a mother is dealing with a screaming toddler who has thrown himself on the floor of a grocery store; or a stubborn teen ager who does not understand the need for a curfew. It is a love that is willing to "take the heat" if necessary to protect her children.
It is a love that gives us a glimpse of just how high, how deep and how wide the love of God is. Just a glimpse, but oh what a picture!
There are mothers in every walk of life. So regardless of what stage of motherhood you find yourself in today, please know you are amazing. You are amazing for countless reasons that only eternity will be able to really give you credit for. You deserve so much more recognition than one Sunday a year can offer. Please know that you are loved and you are honored. Every sacrificial act of love is seen by the One who placed a part of his heart inside of a mother's heart because he knew it was the place that would best display its beauty.
So on this Mother's Day I simply want to send you a blessing marked by the words you are reading.
To the mother who is carrying her first child in her womb today, you are already a mother. The deep love you feel for your unborn baby now is no comparison for the overwhelming love you will feel when you finally hold your child in your arms for the first time. The journey of motherhood you are just now beginning will be painful at times but the joyful moments will more than make up for the trying times. Motherhood will bring laughter like you have never known and make you shed tears you never knew you had. It will stretch your faith but make it stronger. And then one day many years from now you will look back and marvel at the journey because you will see just how closely God was traveling with you all along.
To the young mother busy raising her small children, you are indeed a mother! As frantic as some days may be in this season, I challenge you to savor these moments. They flee so quickly. Even on the days that seem far from perfect, remember that your love is big enough and strong enough to make special moments perfect enough to create cherished memories. Your children will never remember how often you swept the floors or vacuumed the carpet, but they will always remember the precious times that you shared doing things together.
To the mother whose body nurtured a child for just a little while before your baby took angel wings and soared to heaven, you will always be a mother to the child you never held. That sweet soul is safe in the Father's arms and one day your heartache and tears will not even be a memory because you will hold  that baby joyfully forever in eternity.
To the full time working mother who battles her conscience each morning as she drops her child off at child care, you are a mother. A very good mother. Never let anyone make you believe differently. Being a mother requires making hard choices. Trust God in each one you make and then rest in your decision.
To the stay at home mother who gave up pursuing her career to raise her children, you are more than a mother but a Christ like servant. Regardless of the never ending laundry piles, stacks of dirty dishes, endless car pool runs, sleepless nights caring for sick little ones and all the other seemingly mundane demands of a mom who does not "work" (HA! Seriously?) you are a mother. A very good mother. Remember, true success is not always measured by ones's name on the door of a fancy office in the corporate world.
To the mother of a "wanna be grown up" who is now a teen ager but still very much a child in your eyes, you are a mother. A protective and wise mother. Hold your ground when you know in your heart that your child's choices will lead him or her to pain or heartache. Saying "no" now is far easier than living with the regret in the future because you gave in and said "yes." God made you to be your child's mother…not her BFF! Pray without ceasing. Lean on God. Stand firm. Someday your child will look back and say, "Thank you mom, for all the times you said 'no' to me!"
To the mother who for tragic unforeseen reasons has lost her child way before any parent should have to say good bye, you are a mother. A deeply broken hearted mother and my heart breaks for you too. Whatever the circumstances of your painful loss, I pray that the beautiful and cherished memories you made together with your child, will far out way the painful ones. You are still a mother to the son or daughter you can no longer hold in your arms because nothing will ever take them from your heart! Nothing.
To the mother who does not see her grown children or grandchildren for reasons beyond her control, you are still a mother. Your love can bridge miles of separation. Your love can carry the hope of restoration for a broken relationship. Whatever the reasons for your broken momma heart, God sees your hurt. He collects your tears. He understands better than you know, the pain of being separated from your child. Do the best you can and trust God to take care of the rest.
To the mother who is single, widowed, or divorced. You are a mother. You were created and called to be a mother but not a father. Remember that you are not raising your children alone. Rest in knowing that you do not have to play a dual role in the parenting of your children. There is One who is your Friend, your Father, your Brother and the Lover of your soul. He stands in the place of the husband you do not have and he is the Father to your children. You are not alone.
To the mother who made the painful but unselfish decision to give her baby up for adoption. You are a mother. You loved your child enough to give him or her up so that they would have a chance to bless and be blessed by another woman who could bear no child of her own. You will always be the first mother to your child and someday…either here or in heaven…you will hear someone say to you: "Thank you mother. Thank you for loving me enough to let me go. I love you."
To the mother who opened her arms to adopt a child and love him as he or she were her own flesh, you are a mother. Even though your womb would not give you the child you longed for, your heart held too much love to give up hope of finding a child to pour it into. Your gratitude for the woman who gave birth to the child you now nurture as your own is just one more example of how beautifully God can write a story of grace.
To the mother experiencing her first Mother's Day without her own mother this year, I understand that empty place in your heart and I understand your sadness. You miss her greatly and I understand that as well. I have now had eleven "motherless" Mother's Days since my own mom went to heaven. I still miss her. A lot. But the sweet memories of the moments we shared in our mother-daughter relationship while she was still with me, have become more precious with each passing year. That is my prayer for you today.
To the mother who is now a grandmother and finds herself raising or helping to raise her own grandchildren for any number of reasons, you are more than a mother. You are a heaven sent blessing in the lives of the little ones you help care for every day. In a season where your peers are retired and spending time on cruise ships or world travels, you find yourself still changing diapers, wiping snotty little noses and helping with home work assignments. I personally know a number of women carrying out these unselfish acts of love every single day. And guess what? Not a single one of them would change a single thing about their lives. They thank God every day for the gift of having these little ones intertwined so deeply into their lives. They watch with joy the blessing of every milestone they can share in the lives of their children's children. I completely understand their commitment to their precious grandchildren. I understand because I am one of them! We count it a God given privilege to be able to pour whatever good we can into our grandchildren in this season. The deposits into their lives are eternal. What a blessing to have the chance to help mold and shape these little lives for the Kingdom of God. I commend each one of you and send a prayer for the strength you need each day to keep sowing and watering yet another  generation with the love and wisdom that comes from the heart of a grandmother.
To the woman who has never borne a child of her own, but freely loves other "children" in her life, you are also a mother. A much needed mother. If there was ever a time in history where love and compassion are so desperately needed in our world, it is now! You do not have to look far to find someone who needs a mentor. Spiritual mothers are needed now more than ever. Age does not define the boundaries of being a spiritual mother to someone. Regardless of whether you are in your twenties, forties, sixties or beyond…there is someone, somewhere, who needs your guidance and wisdom. Never underestimate the ability you have to be a second mom or spiritual mom to someone.
Finally to all the mothers (mine included) who are now home with Jesus, you are still a mother and we all still need you. I know that your joy is fully complete in the presence of the Almighty One. But if today you just happen to peek down from heaven's glory on your daughters, could I be so bold as to request a favor of you? Would you keep cheering us on down here? We are the mothers and grandmothers who are still running our race to glory. We are the women who go above and beyond each day to bless lives not because we have to but because we want to. Would you remind us somehow on those really hard days, that the run will be worth it? Would you show us somehow that our mother's hearts are knitted together with your hearts and that we are not alone? We love you and we miss you but are so thankful for the years we shared together on this side of heaven. You were and still are, a gift from our Father. No doubt!
Now to every Mother, Mommy, Mom, Madre, Mama, Mamacita, or Mum, and to every Grandmother, Gramma, Grammy, Nana, Granny, Gigi, or Gammie, today I applaud you. I commend your work. I pray God's greatest blessings on your lives. And I remind you once again that you are and always will be forever a mother!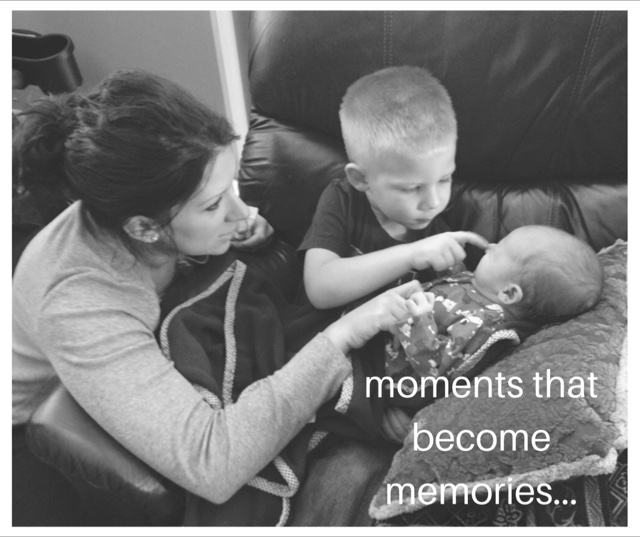 Let us not become weary in doing good, for at the proper time we will reap a harvest if we do not give up. ~Galatians 6:9 NIV

PS: I love interaction with my readers. Feel free to share your past or present journey as a forever mother by leaving a comment below. I know we will all be blessed.
Photo Credits:
Forever a mother photo: unsplash.com
Moments photo: Rosie Williams
My mom photo: Rosie Williams