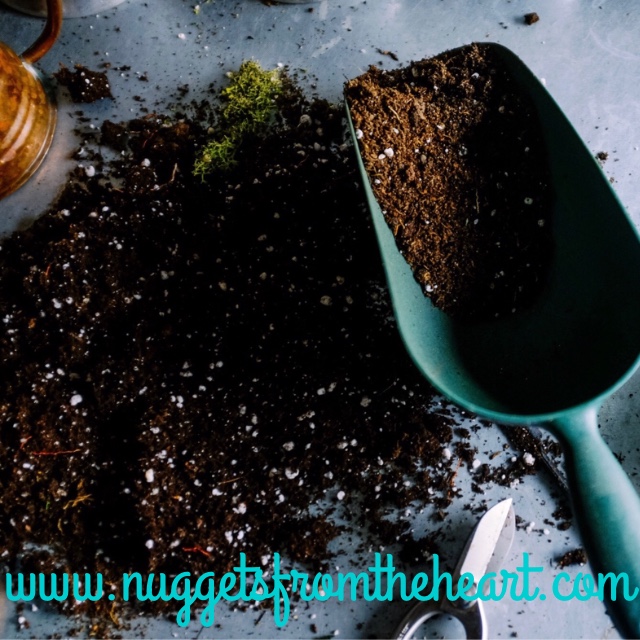 Have you ever sat at the end of a day and asked yourself these questions: "Did anything I do today really make an impact? Did I do something that really made a difference for someone?"
I have. More than once. I think we all ponder this thought at times. I am not saying this is necessarily a bad thing. I think self examination is good for the soul. As long as we do not beat ourselves up and fall into the "not doing enough" trap. One thing I have learned is simply this. Anything we do out of love for others is never a waste of time. Even if you do not always see or hear about the outcome of your good deed, it is not a wasted effort.
When we lived in Illinois one of my neighbors was an avid gardener. Kelley lived next door to me and even though she had four young children, she was a fountain of energy. This was especially true when it came to her love of growing flowers and the care she poured into them. Unlike some other states which have extended periods of very warm weather, Illinois had a short growing season. I quickly learned that if the beauty of out door blooms was going to be enjoyed as long as possible, a smart gardener planned well in advance to get the most flowers in a shorter period of time.
One of the things about Kelley was that she liked to have flowers in as many areas of her yard as possible, even in the locations that would not be seen as readily as the main or focal point in her garden. She surrounded her home with the flowers she loved. In the home we lived in at the time, our master bedroom was on the second floor. One of my windows in this bedroom overlooked one side of Kelly's home. It was on this side of her home that Kelly grew a plethora of flowers for three seasons of the year in spite of the fact that few people could see the fruit of her efforts. I was privileged to be one of the few. Even before Spring made its debut I would begin to see evidence of my neighbor's devotion to gardening. In spite of an often remnant snowfall still on the ground, the crocus and daffodils would begin to peek their faces through the soil. No sooner than their glory season was complete, an array of brightly colored tulips happily announced their arrival. The Spring eventually gave way to hotter temperatures but Kelly's flowers continued to flourish. The Summer months ushered in a glorious mixture of various lilies and other hardy colorful blooms. Though I cannot remember the names of all the flowers, I clearly remember their beauty. Once the temperatures begin to turn cooler I knew Kelly would finish out her garden with yellow, purple, red and golden Mums to welcome the Fall season. Yes I was truly a blessed recipient of the floral display of color each time I looked out that bedroom window. Whether Kelly ever knew it or not, her efforts were not wasted. Even if she only saw that small part of her garden occasionally, I was able to enjoy it daily.
So back to my original question. Do you ever feel that the things you do go unnoticed or do not matter?
To the young mom who has picked up the same clutter of toys for the hundredth time or read the same Curious George adventure story to her toddler a dozen times in a day…yes it matters.
To the daughter that is caring for her elderly mother who suffers from dementia and has patiently answered the same question countless times because mom forgets…yes it matters.
To the single dad who comes home after an 8 hour work day and still cooks a meal, helps with homework, tucks his kids into bed and finally collapses into his own bed for the night…yes it matters.
To the pediatric nurse who has worked four 10 hour shifts in a row and is asked to come in on her night off to care for a very sick little boy who needs one on one care in the ICU…yes it matters.
To the children's ministry leader who rarely sits in a Sunday service because there are never enough volunteers for kid's church…yes it matters.
To the parents who have cried, prayed, pleaded with God over their prodigal teen in a cycle that never seems to end…yes it matters.
To YOU…my precious reader. For the things you do. For the things you plant. For the way you water. For the prayers you pray. For the tears you have shed. For these things and countless other "unseen" things…YES, YES, YES! IT MATTERS!
Love is a seed that is never wasted.
Love will not fail. (1 Cor 13:8)
So my friends, I encourage you pick up that little spade and drop those seeds into the soil. Leave it to God to take the love that you have sown with to bring a harvest of spiritual blooms into the lives of those who God has placed in your "garden." Even if you do not see all of the results of your labor, God sees. And in the end that is really what matters!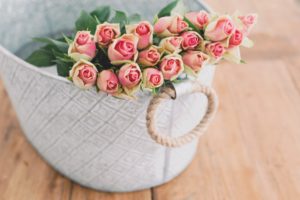 Let us not grow weary in doing good, for at the proper time we will reap a harvest if we do not give up. (Gal 6:9)

How can I pray for you? Leave a comment below. It would be my humble privilege to take your need to the Father. Blessings!